The Music Ministry of Sardis Presbyterian Church is designed so that all age groups of any music ability may develop an appreciation of the meaning and importance of leading the congregation in worship. Do you like to sing, ring handbells or play an instrument? Would you like to learn more about music or develop a talent you've never explored? We have a place for you. With children, youth and adult choirs, and youth and adult handbell ensembles, we can guide you to use your gifts in worship.
Children's Choir (K-5)
Participates in worship services October through May.
Weekly rehearsals are Wednesdays from 6:00 to 7:00 pm.
Learn to develop a foundation in singing in an ensemble, scripture through song, and what it means to offer songs of praise in worship.
Reading music is reinforced through playing chimes, rhythmic instruments, and relevant games.
Agape Singers (Grades 6-12)
Opportunities to lead worship and reach out in the community through song.
Weekly rehearsals are Sundays at 5:00 to 6:00 pm
For more information contact Kaitlyn Davros, Director of Traditional Music and Worship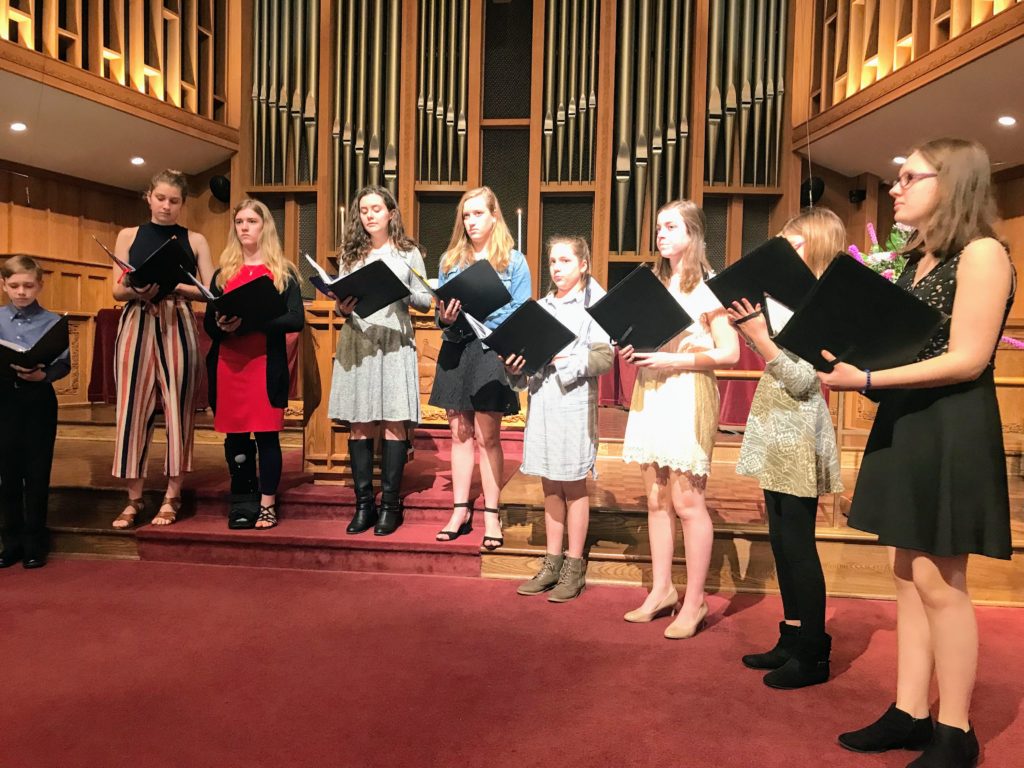 Sanctuary Choir (Adult)
This ensemble comes together weekly to prepare anthems for our 11:00 am worship service from September through June.
Weekly rehearsals are Thursdays at 7:30 to 9:00 pm
Summer Choir
Do you love to sing but can't commit to weekly rehearsals? Each week at 10 am in the Sanctuary Choir Room to prepare for service leadership. Come once or weekly.
Praise Band
The Praise Band consists of keys, guitars, singers, and drums and provides music to support the Contemporary Worship Service. We are always in search of talent that would lend itself to this style of music.
Rehearsals are Sundays at 8:00 am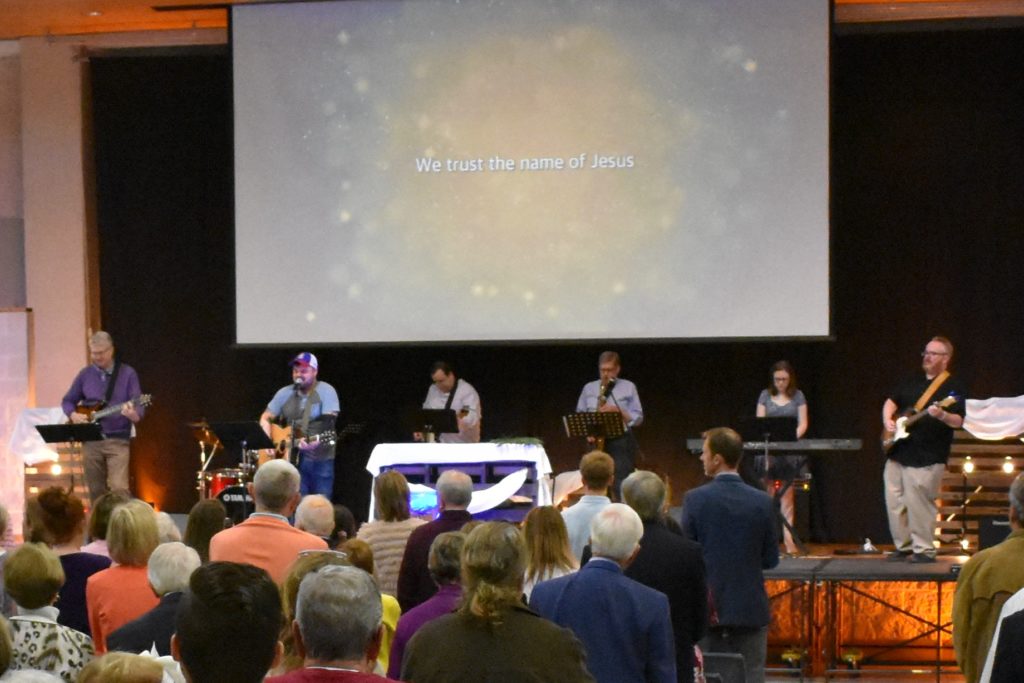 Jubilate Ringers (Grades 6-12)
Rehearsals on Sundays at 4:30 to 5:15 pm
Alpha Ringers (Adults)
Alpha Ringers is a handbell choir that has a long history at Sardis, and offers a low-stress musical outlet in the middle of the week.
Meets on Wednesdays at 9:30 to 11:00 am
Coventry Ringers (Adults)
A more advanced handbell choir. The Coventry Ringers participate in the annual Mid-Carolinas Handbell Festival each November.
Rehearsals Wednesdays at 7:30 to 9:00 pm
Throne Together Men's Ensemble
Throne Together provides entertainment for special events throughout the year both on and off campus, including Christmas Dinner, Friendship Connection, outside fellowship activities, and concerts at local retirement facilities. They may also be heard singing national anthems at Hornets Games, Knights baseball, Checkers Hockey, and more.