Music is an important part of the life and worship at Sardis Presbyterian Church. The music ministry at Sardis Presbyterian Church is a place for you to develop and share your musical gifts as a means of ministering to the congregation and giving glory to God through music. People of all ages, from different backgrounds, with varying degrees of music training and skill, come together to praise God through music and through community.
Our choirs, handbell and choral, support the congregation in singing hymns and responses during worship. We focus on anthems that enhance the scriptural themes and on developing musical leadership.
Whether you're a singer, an instrumentalist, or a handbell ringer, there's a place for you. With children, youth and adult choirs, and youth and adult handbell ensembles, we can guide you to use your gifts in praise to God. Reach out to Kaitlyn for more information about any of these ensembles.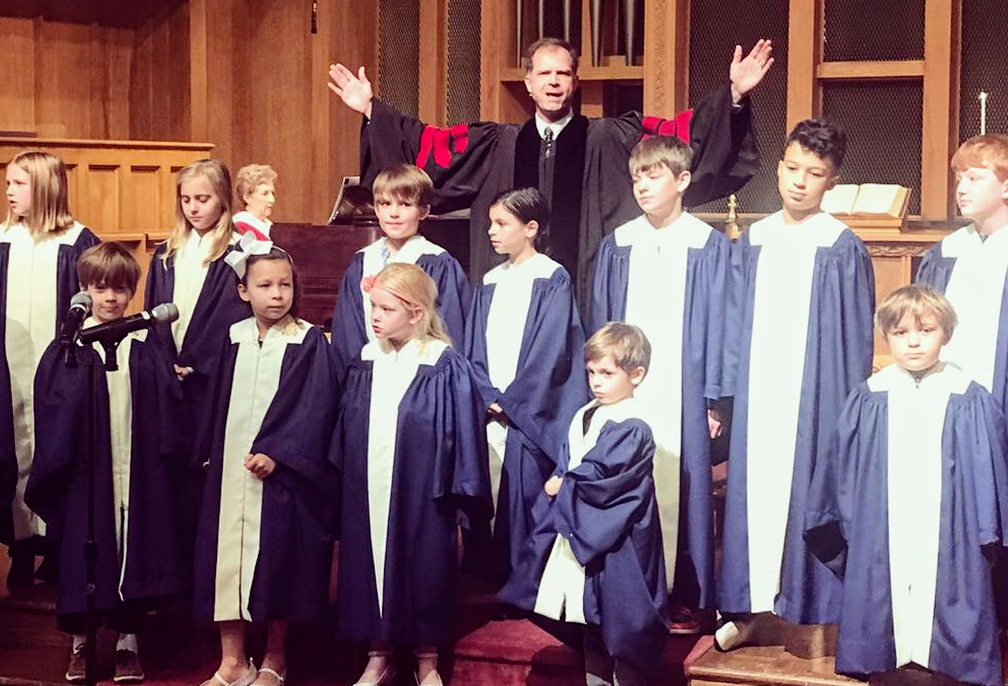 Children's Choir (K-5)
We meet each Sunday at 5:00 – 6:30 p.m. These singers learn to sing from the hymnal, learn to read anthems and to prepare them for worship. They work on singing in unison and to aid in musical learning, they have opportunities to play instruments and relevant games. Singers grades 3 – 5 are able to attend Montreat Worship and Music Conference in June.
Agape Singers (Grades 6-12)
We meet Sundays at 4:15 p.m. Made up of students ranging across all skill levels from schools around South Charlotte. These singers have lots of fun while learning to sing, making new friends, working hard, goofing off, and most importantly having the opportunity to attend Montreat Worship and Music Conference in June Students are committed to participating in weekly rehearsals as well as leading in worship services.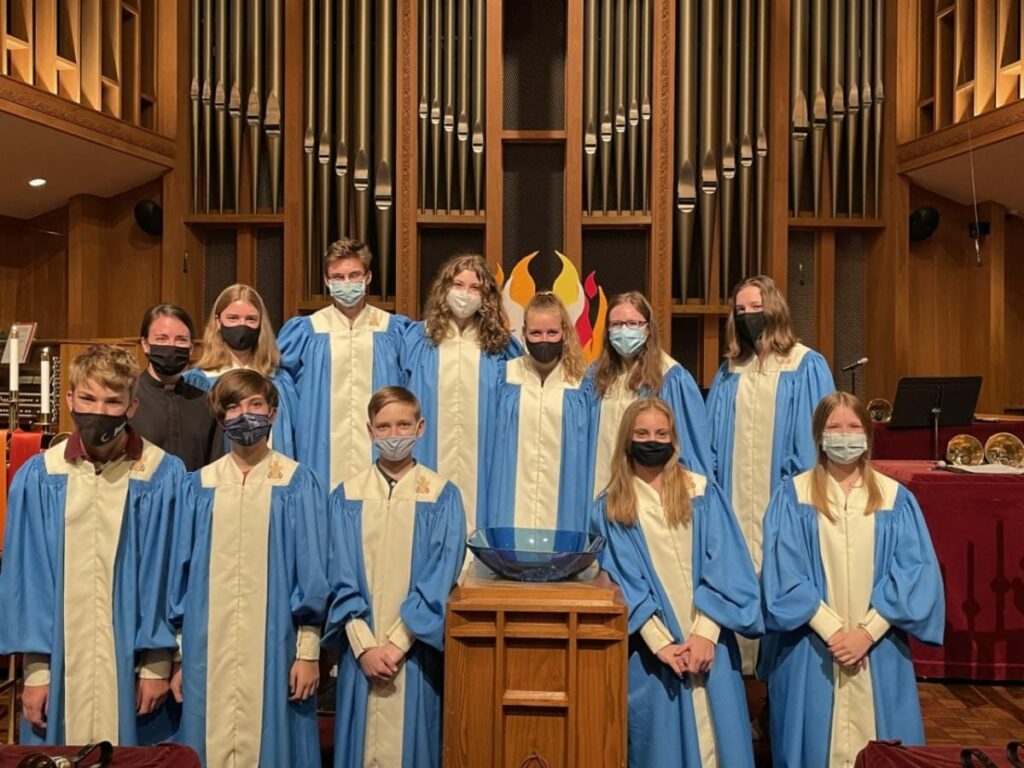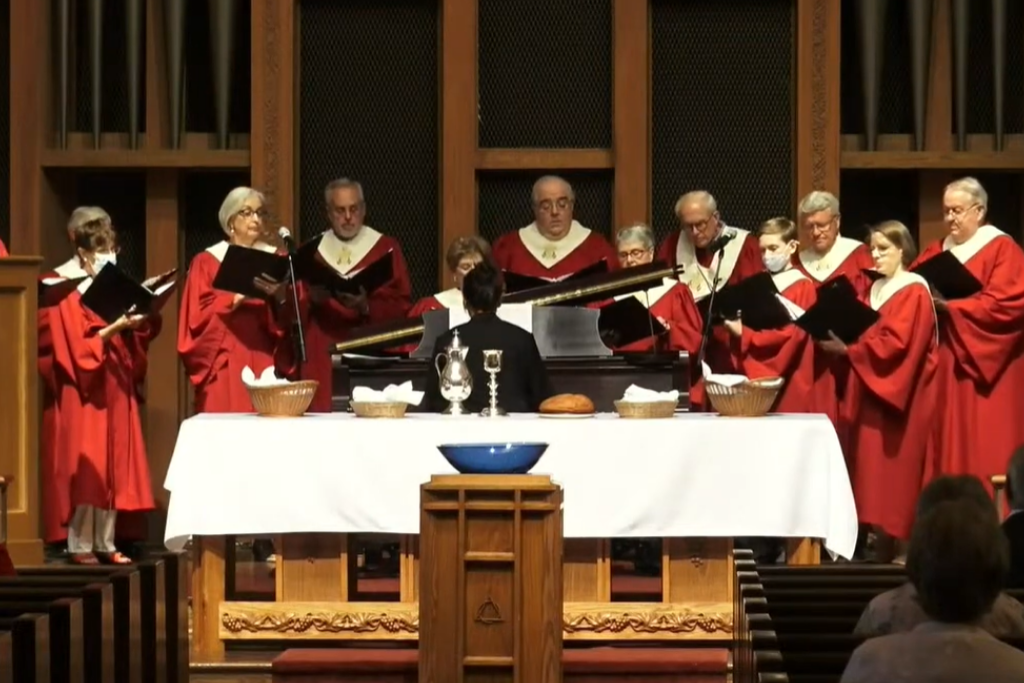 Sanctuary Choir (Adults & College Students)
Involves singers with varying levels of experience and background. The choir leads 11:00am worship and prepares anthems for every Sunday, September – June, special concerts, and holiday services. The choir sings a variety of musical styles from baroque to classical, hymn-arrangements to spirituals.
Weekly rehearsals and parties are an important part of our experience are we grow as a community of faith. Rehearsals are Thursdays at 7:30 p.m.
Praise Band
Consisting of keys, guitars, singers, drums, and other instruments, the Praise Band provides music to support the 9:00a.m. worship service.
We are always in search of musicians willing to play and sing, even if not every week.
Rehearsals are Sundays at 8:00 a.m.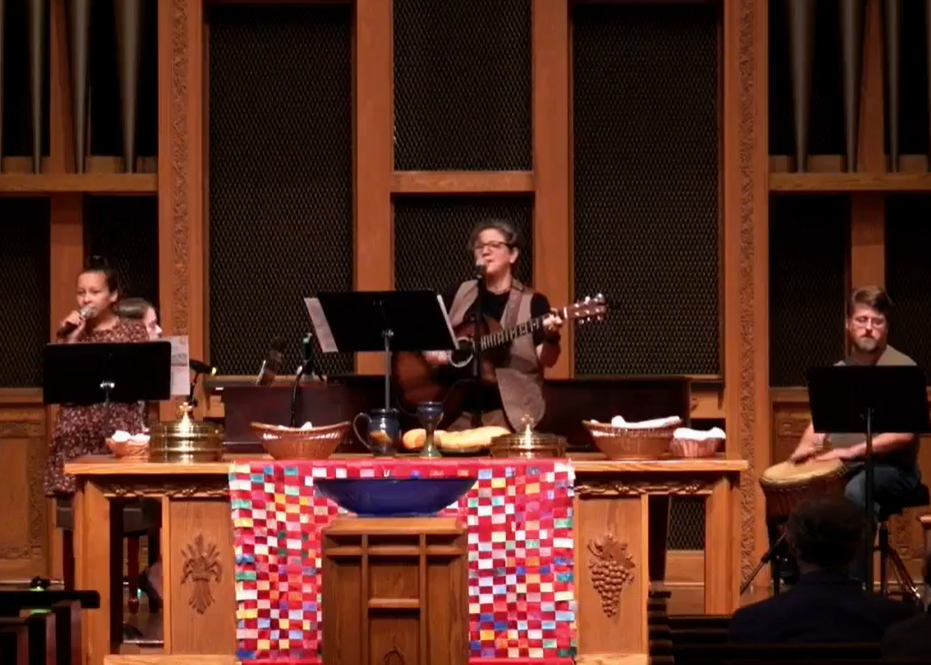 Jubilate Ringers (Grades 6-12)
Students of all skill-levels can join our handbell choir. We work hard and goof-off rehearsing and have a blast performing during worship services on some Sundays. Rehearsals are Sundays 3:30 – 4:15 p.m.
Adult Handbell Choirs
Our two adult handbell choirs have a long and rich history at Sardis. Both choirs meet on Wednesdays to offer a musical outlet in the middle of the week. All ringers have the opportunity to participate in the annual MidCarolinas Handbell Festival each November.
Alpha Ringers meet at 9:30 a.m.
These ringers come from different musical backgrounds with varying skill-levels. We enjoy our community time and prepare pieces for worship throughout the year.
Coventry Ringers meets at 7:30 p.m.
These ringers are more advanced working on rhythmically fun and complex pieces. We enjoy our community time and prepare pieces for worship throughout the year.
Throne Together Men's Ensemble
Throne Together provides entertainment for special events throughout the year both on and off campus, including Christmas Dinner, Friendship Connection, outside fellowship activities, and concerts at local retirement facilities. They may also be heard around Charlotte singing national anthems at the Hornets, Knights, and Checkers games, and more.