You are invited as we praise God our Creator, Redeemer, and Sustainer with two distinct worship opportunities. Join us at 9:00 in the Fellowship Hall for our contemporary worship service. Or join us for our traditional worship service in the Sanctuary at 11:00 a.m. We also live stream our worship services on Facebook and YouTube (you are welcome to watch any time from any where after the live stream ends).
Sunday School for all ages is at 10:00 a.m.
Sardis Presbyterian Church is an inclusive community of faith in Charlotte. We are called to equip disciples of Jesus Christ to impact the world. We aim to engage all ages in meaningful worship.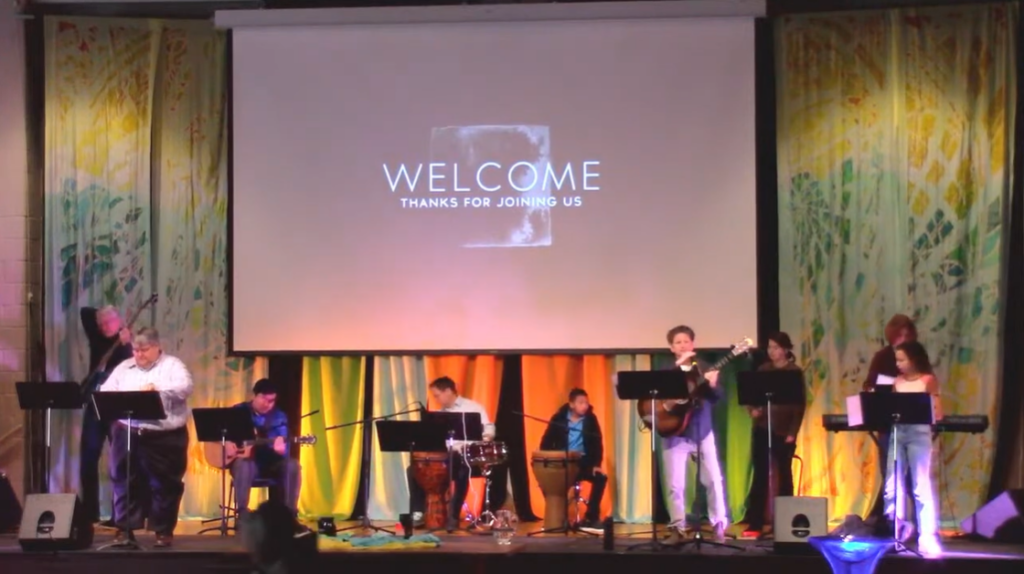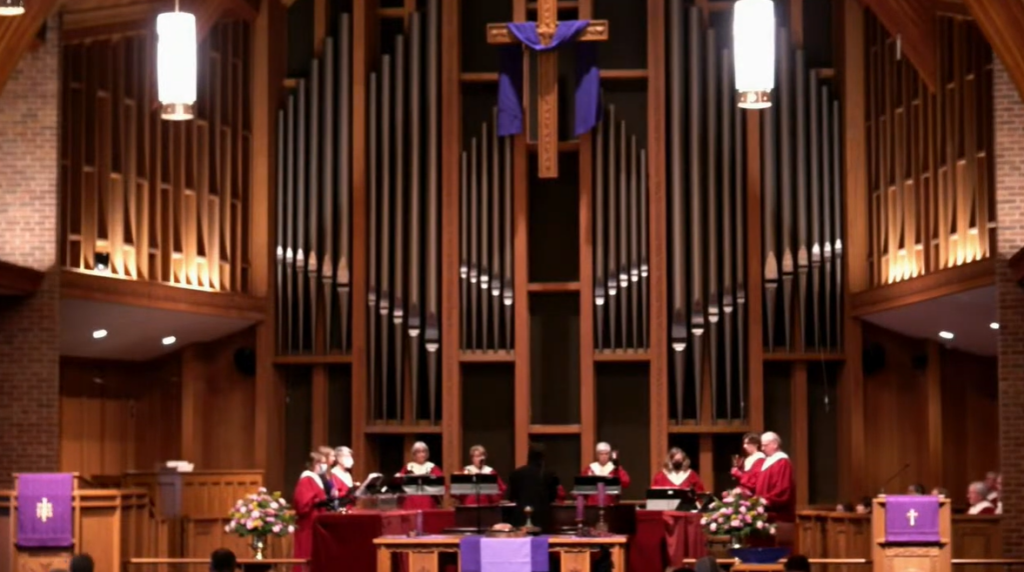 Families with young children are encouraged to utilize the toddler worship space in the Sanctuary so you can worship together as a family. Our nursery is also open in the Education Hall on Sunday mornings from 8:45 a.m. – 12:15 p.m. (remaining open during Sunday School for our 0-2 year olds). If you'd like to volunteer in the nursery, click here.
Communion Sundays
The first Sunday of every month is Communion Sunday. We will celebrate the Sacrament of Holy Communion during both worship services. If you are joining us from home, we invite you to set up a Communion table and break bread with us. If you are joining us in-person, we have an allergy friendly and gluten free option. As you come forward to receive Communion, just ask the Elder for the allergy friendly/gluten free option (ingredients include: flour mix (garbanzo bean, tapioca, sorghum, fava beans, potato starch), water, canola oil salt.) More information here.
We are now using biodegradable communion cups to serve the congregation thanks to a collaboration between Worship and Earth Care Ministry teams. The Biodegradable Communion Cup is a simple way that our church can care for God's creation and take a practical step towards a greener and more sustainable future. There are many benefits to choosing The Biodegradable Communion Cup including:
100% Plant based made from bagasse (sugar cane pulp)
Certified Home and Industrially Compostable
Zero carbon footprint
Usher Volunteers
Would you like to volunteer to usher on Sunday mornings? We would love your help occasionally, or on a semi-regular basis! Click here to fill out our usher volunteer interest form and we'll be in touch with you!